Spiritual Readings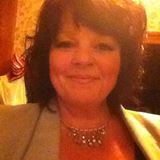 My readings are private sittings and are on a one to one basis. I am not available for parties or readings in other people's homes. Private sittings are a way in which people can attempt to communicate with their friends and loved ones in spirit.
During the sitting I will act as the "medium" between the spirit world and yourself. The messages will be as evidential as possible to try and show that life continues after we die. Hopefully bringing comfort and reassurance that although our loved ones and friends are now in the spirit world they never leave us, and are aware of everything happening in our lives. I am not a fortune teller and spirit will not predict the future unless it is relevant to a present problem or condition. Spirit always bring through truth and love and will not tell you anything which will cause worry upset or harm.
To make your sititing more enjoyable and successful please try to come with an open mind and not with the intention of connecting with just one particular person. Messages can come from anyone you have known but please be honest, if there is something that you do not understand I will try to clarify it for you. To get the best sitting please do not say no to everything you are given just to test or try get more from spirit as it will have the opposite effect and spirit will not communicate with you, Most of all my aim is for you to enjoy your sitting and feel the presence of you loved one again.
TO BOOK A PRIVATE SITTING PLEASE TELEPHONE 07908 510361 OR USE THE
CONTACT FORM